Contact Us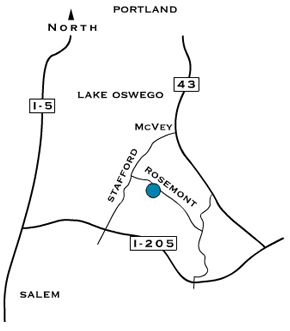 WINE TASTING SUNDAYS
12:00 PM - 5:00 PM
Please join us from noon til 5:00PM each Sunday when we will be showcasing our latest vintage. We have new releases to offer and extended weekend hours for Memorial Day, Labor Day and Thanksgiving.
Jerry Marshall, Owner
Derek Lawrence, Winemaker
450 S Rosemont RD
West Linn, OR 97068
Google Maps
Mapquest
Where to buy our wines...
help@oswegohills.com
503-655-2599

Find us on Facebook